As the most popular content management system (CMS) in the world, WordPress is widely used by millions of sites. WordPress has established a rich ecosystem. You can find 50000+ plugins, 10000+ themes. In this post, we will share with you the best websites which can help you find WordPress themes.
#1 WordPress Themes from WordPress.org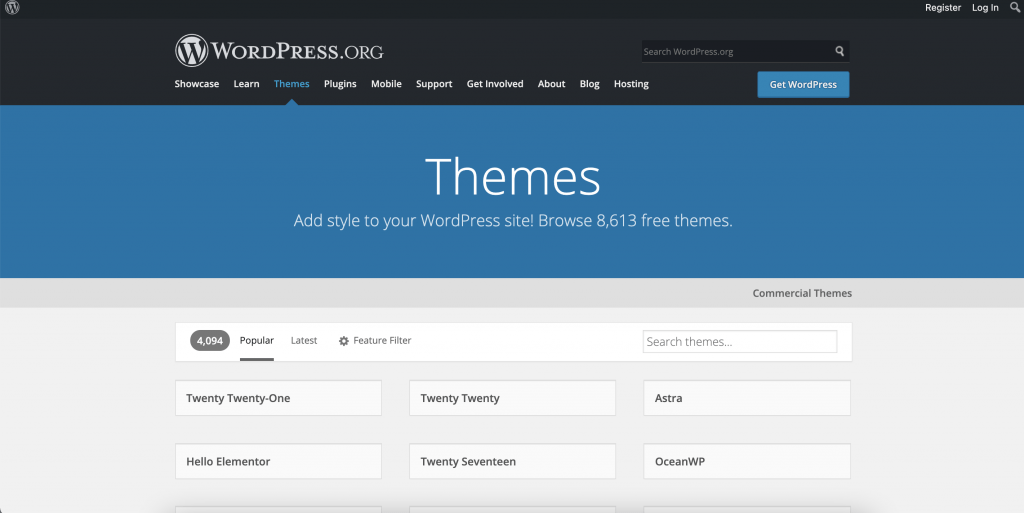 WordPress has established an official theme library, it has collected more than 8000 free themes. It is the first website you should visit to find WP themes.
Themes: 8000+
Price: Free
#2 ThemeForest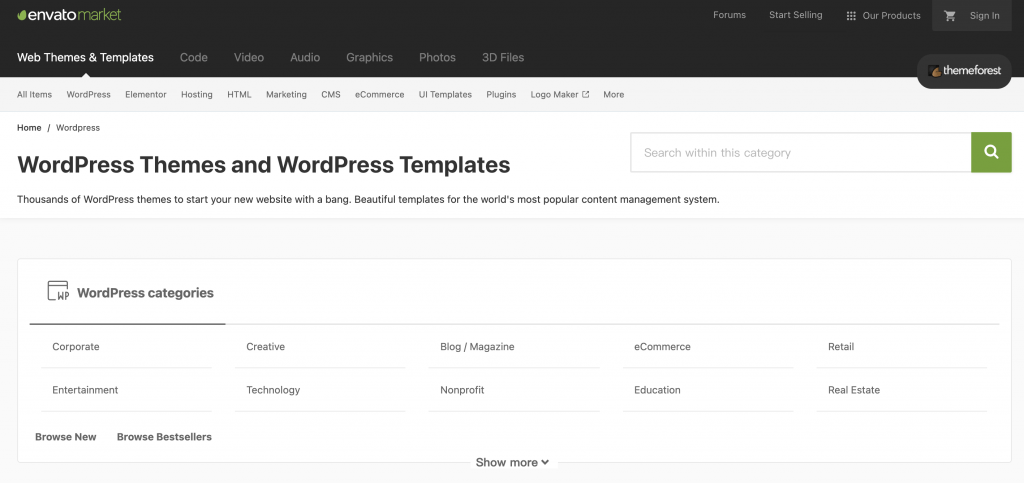 If you can't find a free WP theme that suits you from WordPress.org, you should consider buying a WordPress theme, ThemeForest is one of the biggest templates markets, you can choose thousands of WordPress themes to start your new website at a reasonable price. In addition, they will provide some free WordPress themes occasionally, which you can download here.
Themes: thousands
Price: Premium
#3 CreativeMarket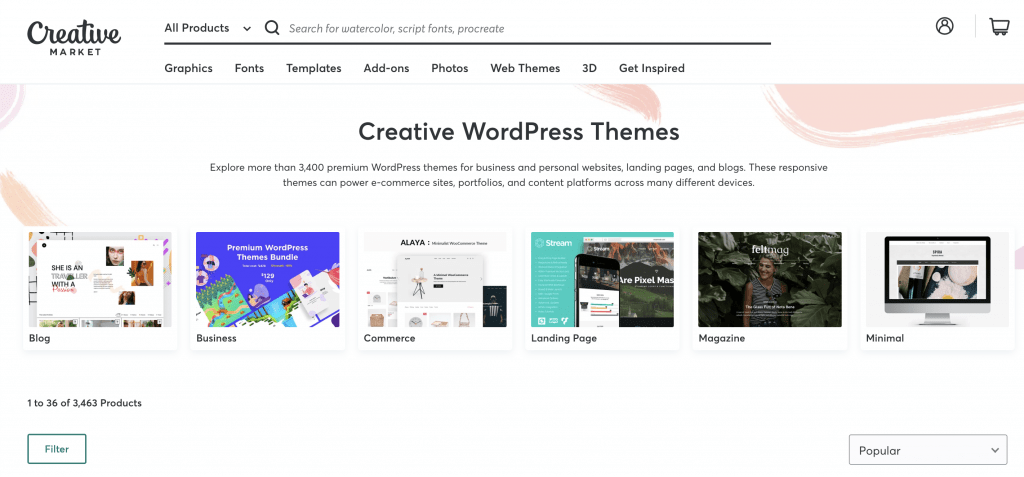 CreativeMarket is a marketplace for design assets like graphics, photos, fonts, website themes, icons, brushes & more. It has more than 3,400 premium WordPress themes for business and personal websites, landing pages, and blogs.
Themes: 3400+
Price: Premium
#4 TemplateMonster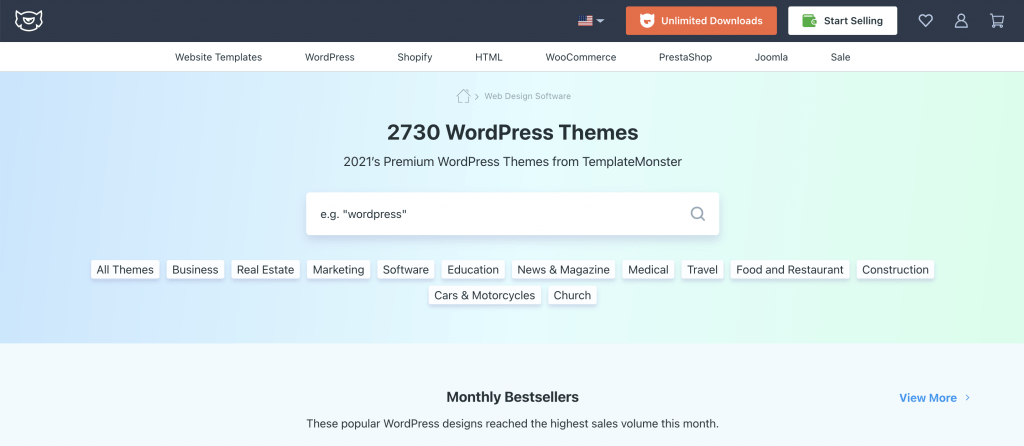 TemplateMonster is a marketplace where you can buy everything you need to create a website. Hundreds of independent developers sell their WordPress theme products here so that you could create your own unique project.
Themes: 2700+
Price: Premium
#5 UPlabs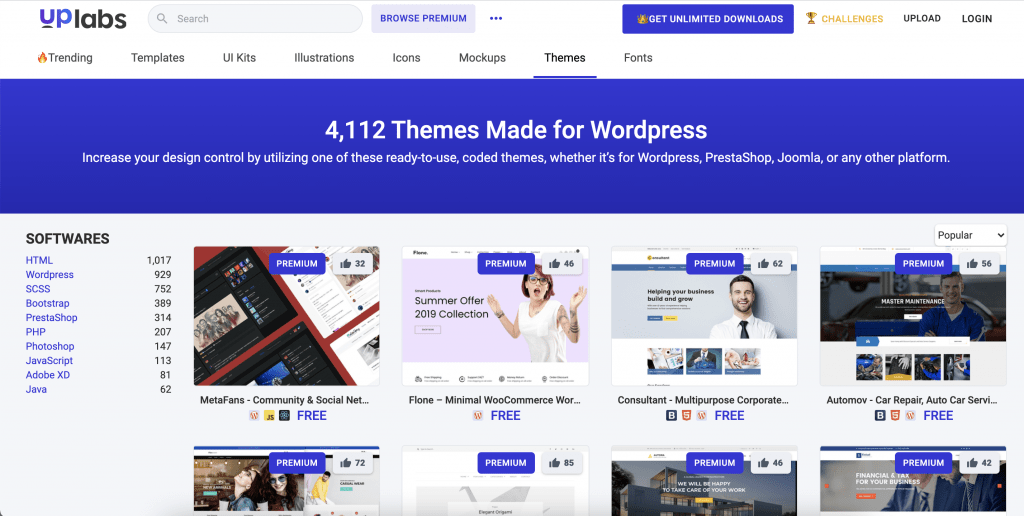 UpLabs is the place to find high-quality design resources for designers, creative agencies and developers. It has more than 900 WordPress themes.
Themes: 900+
Price: Premium
Thank you for visiting Pro Template Market and reading this article! We highly appreciate it! Now you might want to get more WordPress templates.