As a seller or freelancer, you should need to send a proforma invoice to your clients. An online proforma invoice generator will make it easier and quicker. In this article, we will share your some free online proforma invoice generator to you.
What do I need to include in my proforma invoice?
Different from invoice, a Proforma invoice has more sections, each one having crucial information. If you are creating a Proforma invoice, make sure it has the following details:
✔ Seller/Company's logo
✔ Seller/Supplier/Exporter's information
✔ Seller's name, address, contact, and tax registration no.
✔ Client's/Buyer's information
✔ Buyer's name, address, and contact details
✔ Issue date of Proforma invoice
✔ Validity/Due-date
✔ Details and description of the products or services
✔ Unit price and Total amount
✔ Applicable Tax information
✔ Shipping and Billing address
✔ Terms and Conditions (GST/VAT)
✔ Currency
✔ Relevant quantity sold
Best Free Online Proforma Invoice Generator
#1 Canva Invoice Generator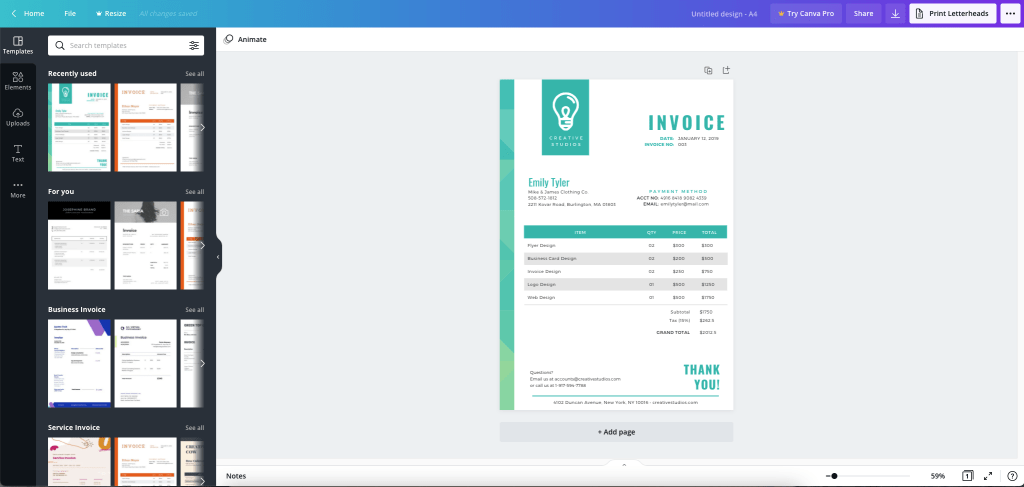 Canva is a popular online design and publishing tool, you can use it to design anything you want, it offers thousands of templates, free and premium. As an invoice generator, it has 200+ templates ( free and premium) to choose from.
#2 Free Online Invoice Maker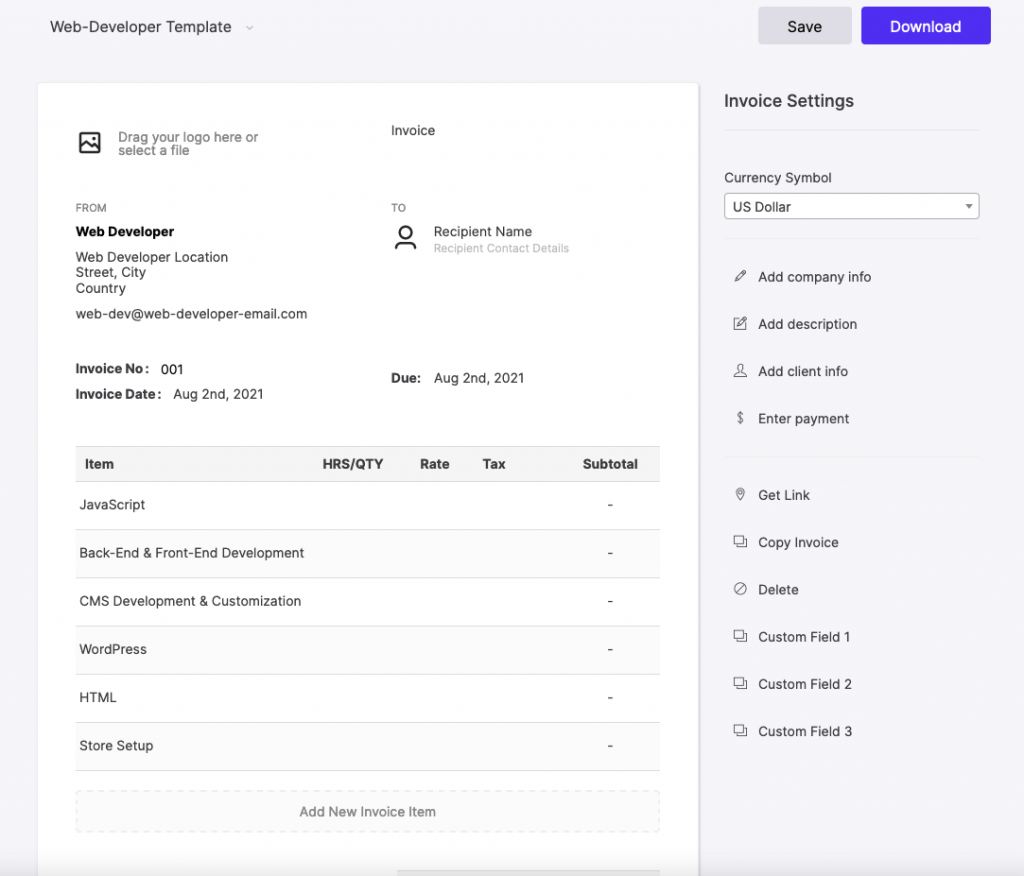 Free Online Invoice Maker is a 100% free invoice generator, it has 30+ templates for different uses and countries. What you need to do is type your invoice details.
#3 Zoho Invoice

Zoho Invoice is an online invoice software that lets you send professional invoices, automate payment reminders, and accept card payments online.
#4 HubSpot Invoice Generator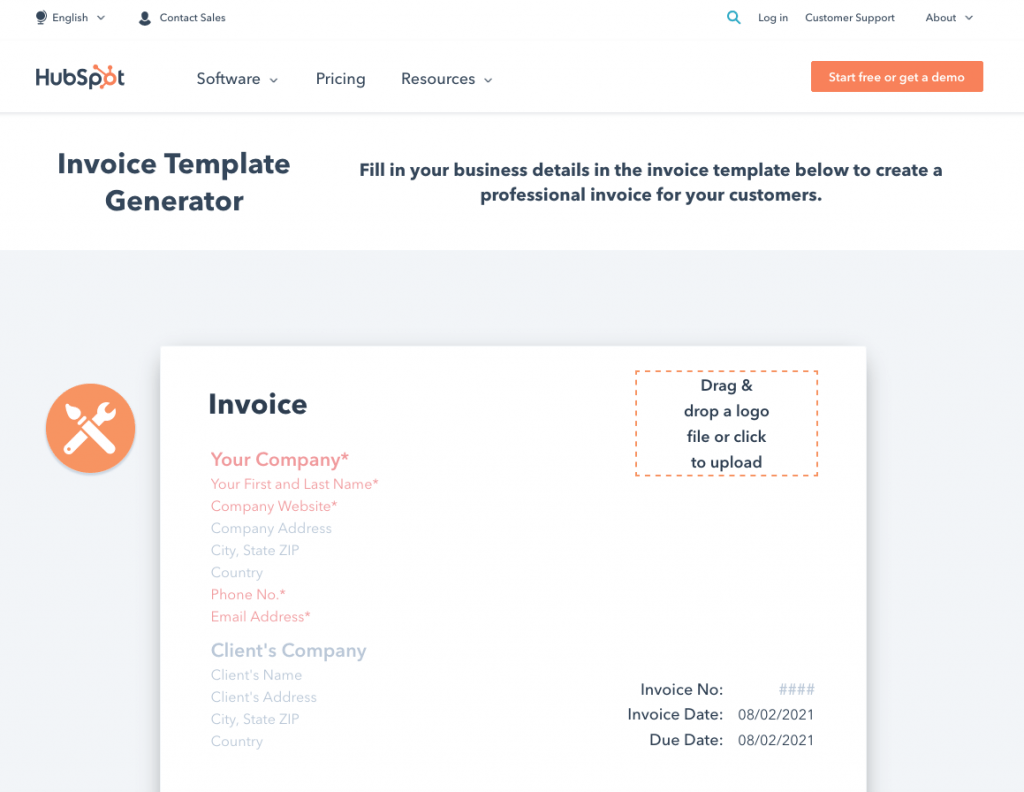 HubSpot Invoice Generator is a simple invoice maker, what you need to do is fill in your business details and download invoice PDF.
#5 Shopify Invoice Generator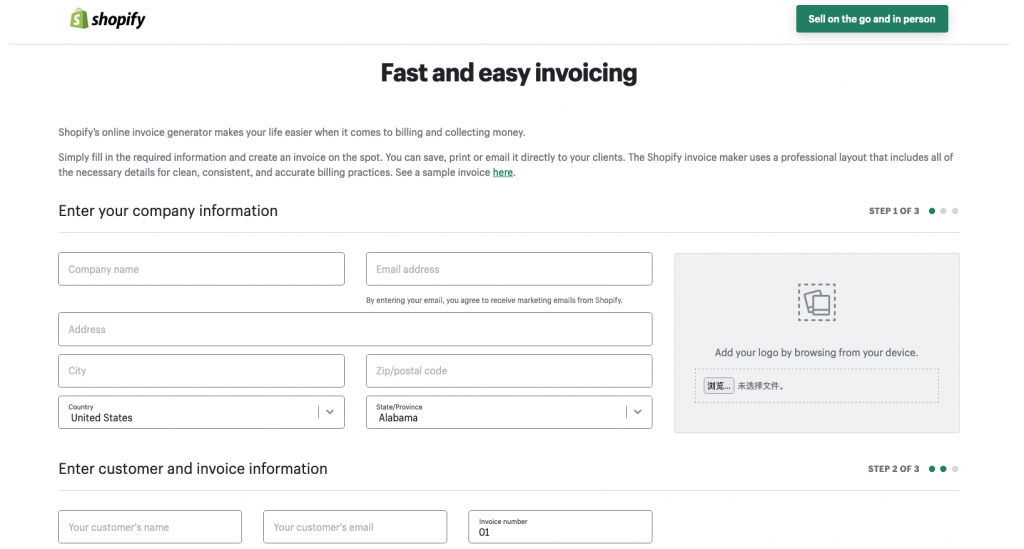 Shopify online invoice generator makes your life easier when it comes to billing and collecting money. Simply fill in the required information and create an invoice on the spot. You can save, print or email it directly to your clients. The Shopify invoice maker uses a professional layout that includes all of the necessary details for clean, consistent, and accurate billing practices.
Thank you for visiting Pro Template Market and reading this article! We highly appreciate it!