These professional self introduction Keynote templates are what you need to create a presentation today (with ease!).
A good introduction is important, it is the moment when you introduce who you are and show off your best quality, and why the audience should care. It's a great opportunity to build a connection with your audience and to show them what makes you unique.
You've seen a lot of great presentations from other speakers. It can be hard to stand out in a crowd of great speakers, so you need a self-introduction keynote (or PowerPoint) to help you.
---
UNLIMITED DOWNLOADS: 50+ Million Keynote Templates & Design Assets
All the Keynote Templates you need and many other design elements, are available for a monthly subscription by subscribing to Envato Elements. The subscription costs $16.50 per month and gives you unlimited access to a massive and growing library of over 50 million items that can be downloaded as often as you need (stock photos too)!


Best Self Introduction Keynote Template
1. Business Resume CV Keynote Template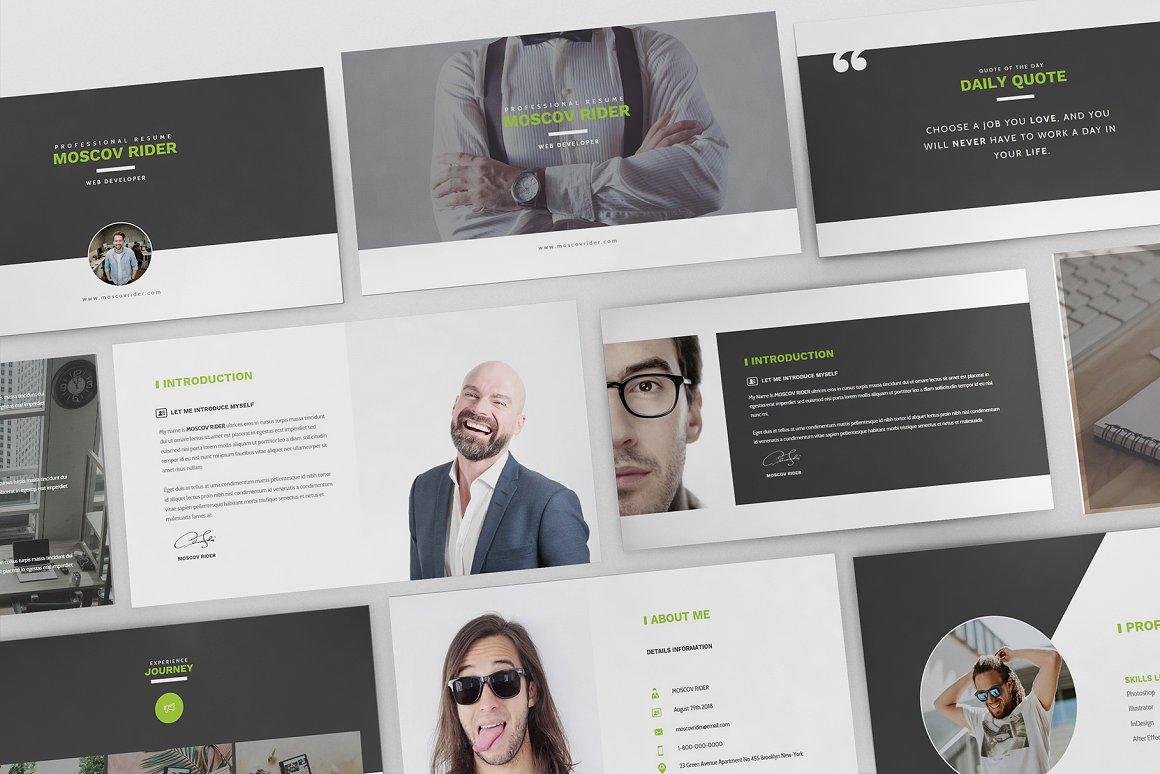 A resume/cv is boring, representing your resume/cv with slide effect will make it funny. Don't spend time, just download this professional template and the rest of the time spend on preparation of your speech.
2.  Minimal Resume CV Keynote Presentation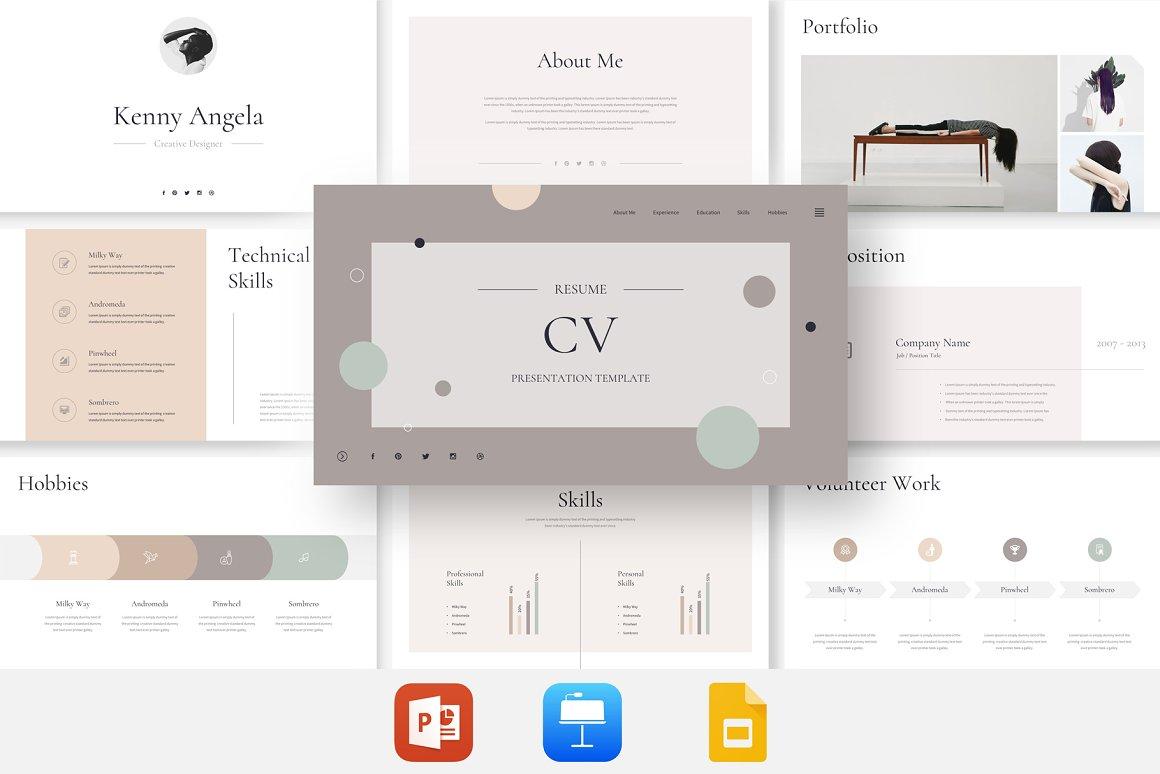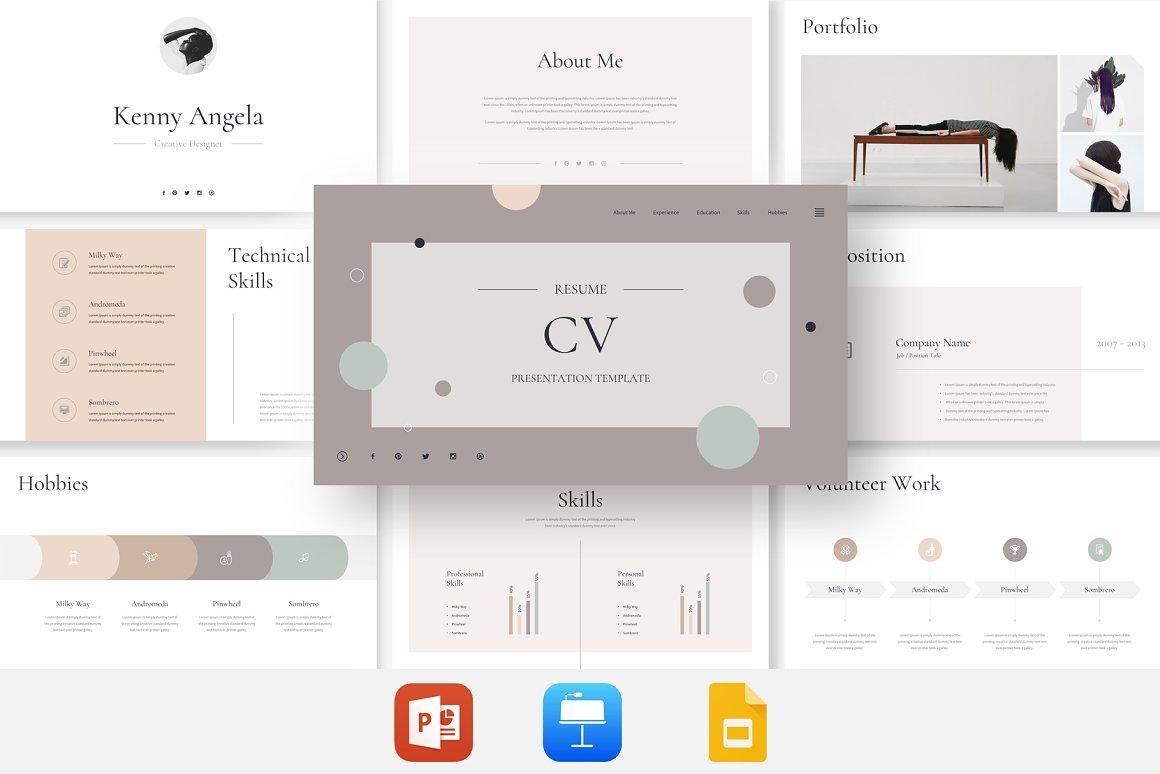 Are you looking for an elegant, minimal self-introduction template? Minimal Resume CV Keynote Presentation is perfect for you, with a simple, contemporary but powerful design, this template will show you on another level.
3. Hendrix – CV Resume Keynote Template
Do you want to impress your audience? Why not try Hendrix Keynote template? Hendrix is a very professional, clean, modern and easy-to-use presentation template. It has an eye-catching color scheme and 35 unique slides, all of them are easy to replace images and fonts.
4. Resume Portfolio Keynote Presentation Template
Resume Portfolio is a pure, minimal self introduce presentation template for Keynote, it has an elegant design, and modern appearance, it is perfect for designers, freelancers, students or artists.
5. Resume Keynote for UX/UI Designer
As a designer, a beautiful Keynote is a great opportunity to show your ability, so don't lose it, this template is designed for UX/UI designers specially, it consists of 45 useful unique slides which can mean all your needs, an A4 resume and cover letter are also included, it is useful if you are preparing a job interview.
6. Makenzie – CV Resume Keynote Template
Who wouldn't be attracted by this purple background? Makenzie is another self introduction template you should consider, it is cute, clean, modern and easy to use, every thing you need is included, about me, personal skills, education, work experience, your client, portfolio, achievement, keep in touch…
7. Resume – Keynote Template
Resume Keynote Template is a business self introduction Keynote template for new employee, with blue color and modern design, it will give your audience a professional and efficient impression. In the upper right corner, the designer has designed a simple navigation that can show the progress of your speech.
8. Vertical A4 Resume Keynote Template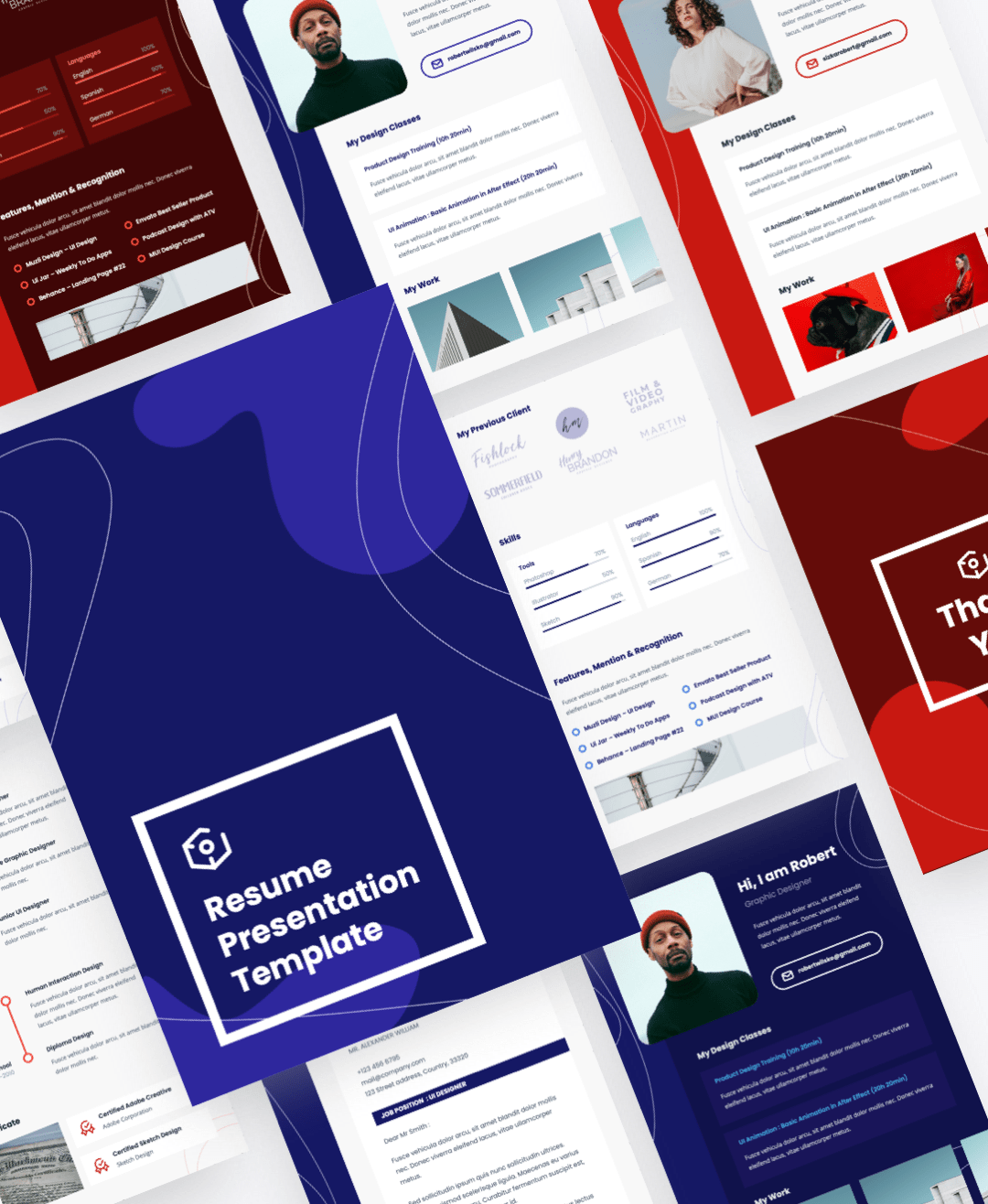 Vertical A4 Resume Keynote Template has a professional, ultra-modern and unique design, it is easy to edit, what you need is a Mac. It offers 2 color schema: blue and red, and is perfect for students.
9. Resume Web Developer & UI/UX Designer Keynote
This Keynote template has a modern design to make your presentation visually appealing. It is a perfect presentation for your business project, all elements can be edited easily and there are many unique slides you need.
10 Personas – Personal Resume Presentation Template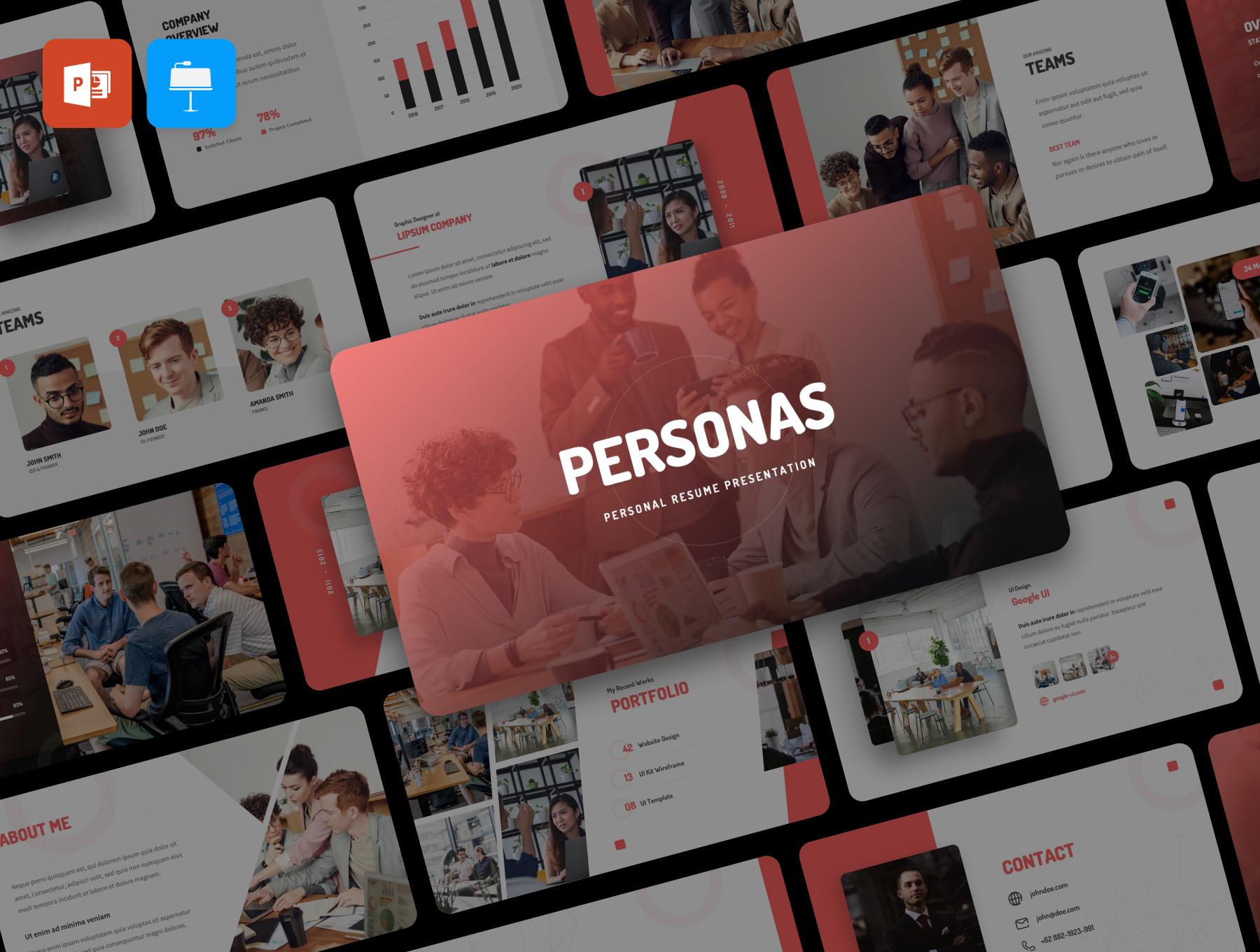 Personas is not only a resume presentation template for personal, but also can be used for agency, startup, or company profile. It has 40 unique slides, all of them are resizable and editable.