11 Best Self Introduction PPT Templates To Create A Beautiful Presentation Slides in 2021
First impressions happen quickly. Having a professional self-introduction ready when you join a new company or team can help you establish a positive reputation with them. An aesthetic presentation slide will be a plus for you. In this article, we will share some best self introduction ppt templates to help you introduce yourself better.
How to introduce yourself in ppt presentation?
A concise self-introduction will impress your audience, it should consist of:
Who you are
Your background information (education, work experience, skills, etc)
Something else you want to tell your audience
Best PowerPoint Templates for Introducing Yourself
#1 Project Manager CV Template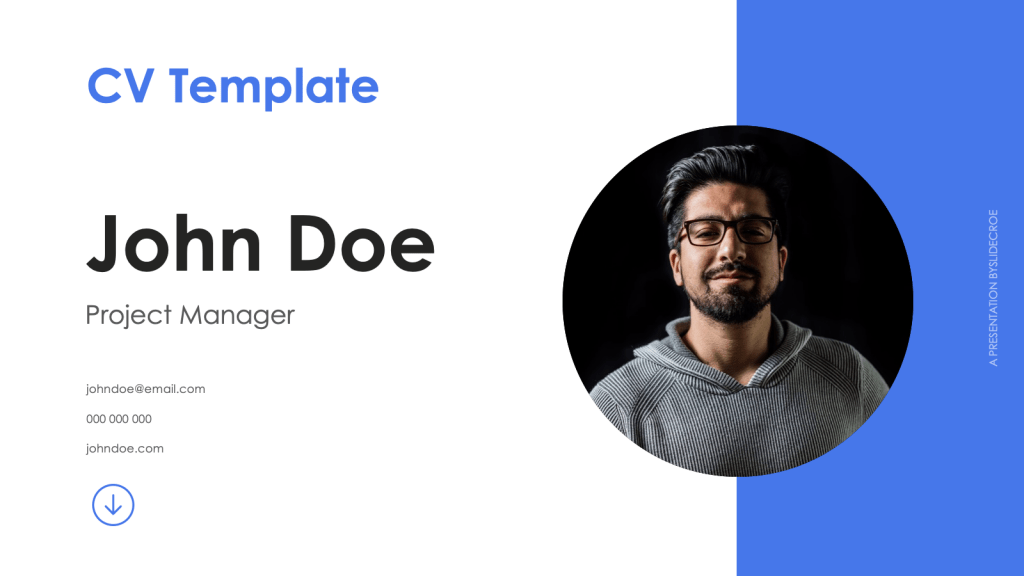 Project Manager CV Template is a free self-introduction presentation template for PM, it contains 15 unique slides with a modern design, you can use it to show your education, technical skills, contact, and work experience.
Unique Slides:16
Price: Free
#2 Free Self Introduction PPT Presentation Template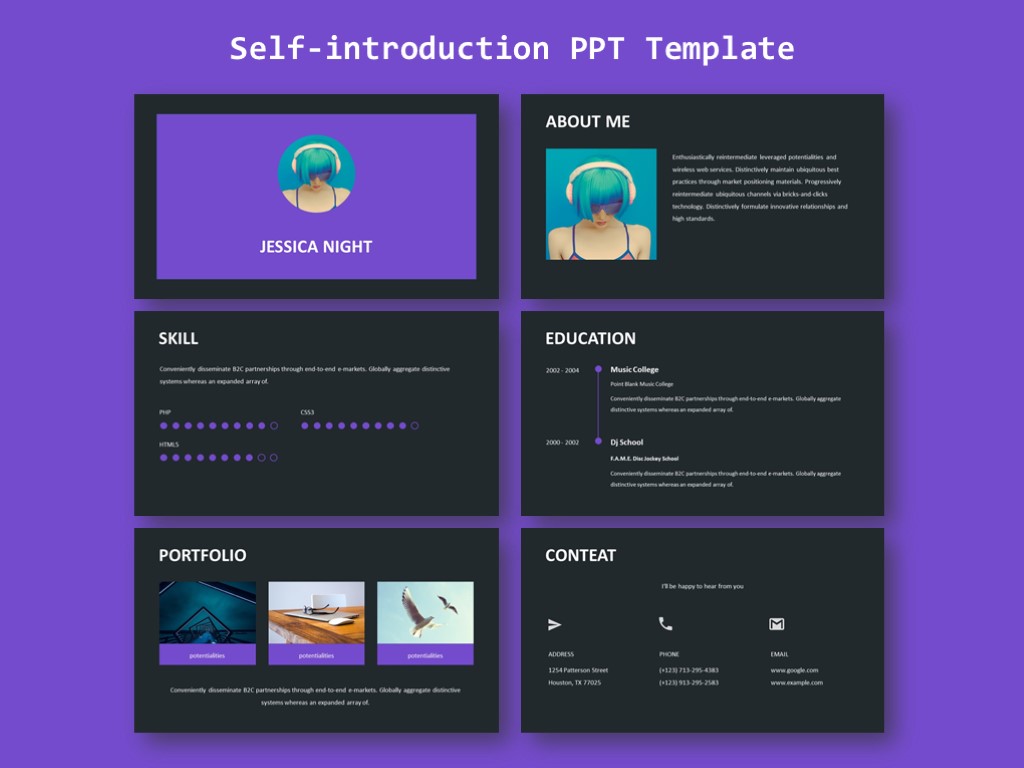 Self introduction presentation template is an elegant PowerPoint template to introduce yourself, it contains 6 unique slides:
About me
Skill
Education
Portfolio
Contact
Unique Slides:6
Price: Free
#3 Business Self Introduce Resume Free PowerPoint Template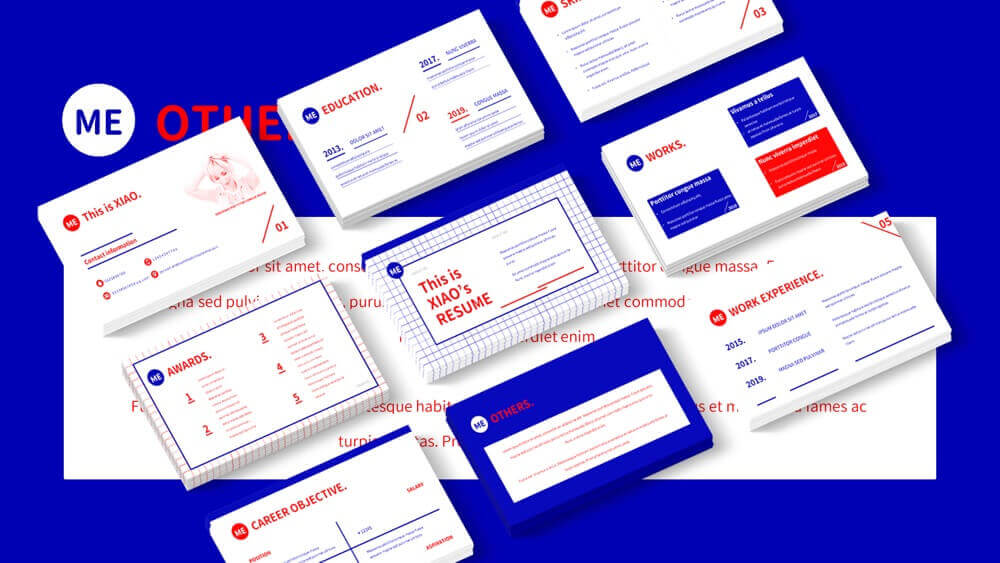 Business Self Introduce Resume PowerPoint Template is a business presentation theme, it contains 10 unique slides and you can use this resume PowerPoint template to elevate your resume above other applicants.
Unique Slides:10
Price: Free
#4 Creative Resume PowerPoint Template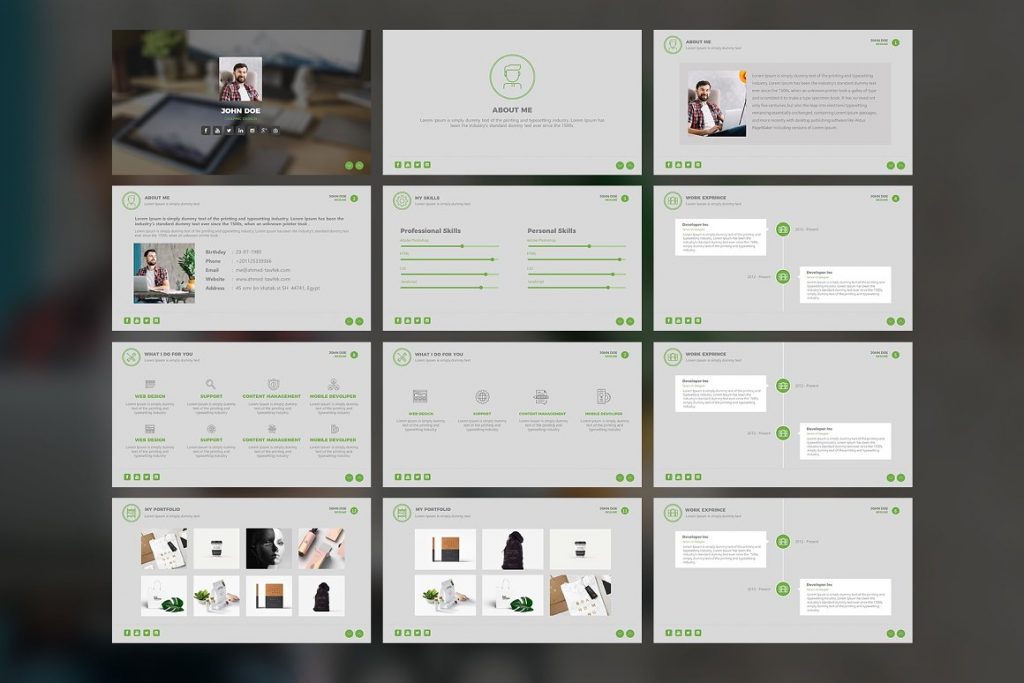 This presentation template has got an awesome contemporary design, with cool photo layouts and creative slides to show your portfolio, all graphics used in this presentation was created with full vector objects to allow for easy recoloring and re-branding.
Unique Slides: 3500+
Price: Premium
#5 Resume UX/UI Designer
Resume UX/UI Designer is an elegant PowerPoint template for UX/UI, it has a fashion design, make your resume beautiful and effective.
Unique Slides: 45
Price: Premium
#6 Resume CV Powerpoint Template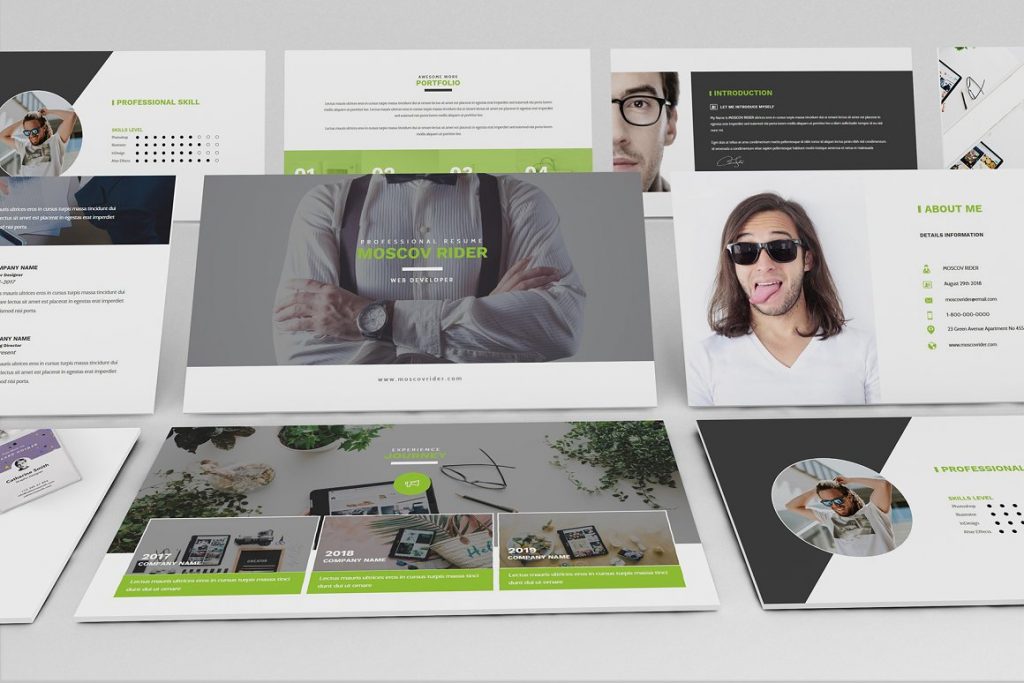 Resume CV Powerpoint Template is an alternative way to represent your resume/cv with a slide effect. You could also save it as a pdf as a final format. it is easy to use and make it stand out.
Come with flat design, clean, minimalist, modern presentation, fit for creative industry such as fashion, website agency, photography industry, model and other industry.
Created to make your business presentation stand out, pain-free and professional look.
Unique Slides: 30
Price: Premium
#7 Resume Powerpoint Template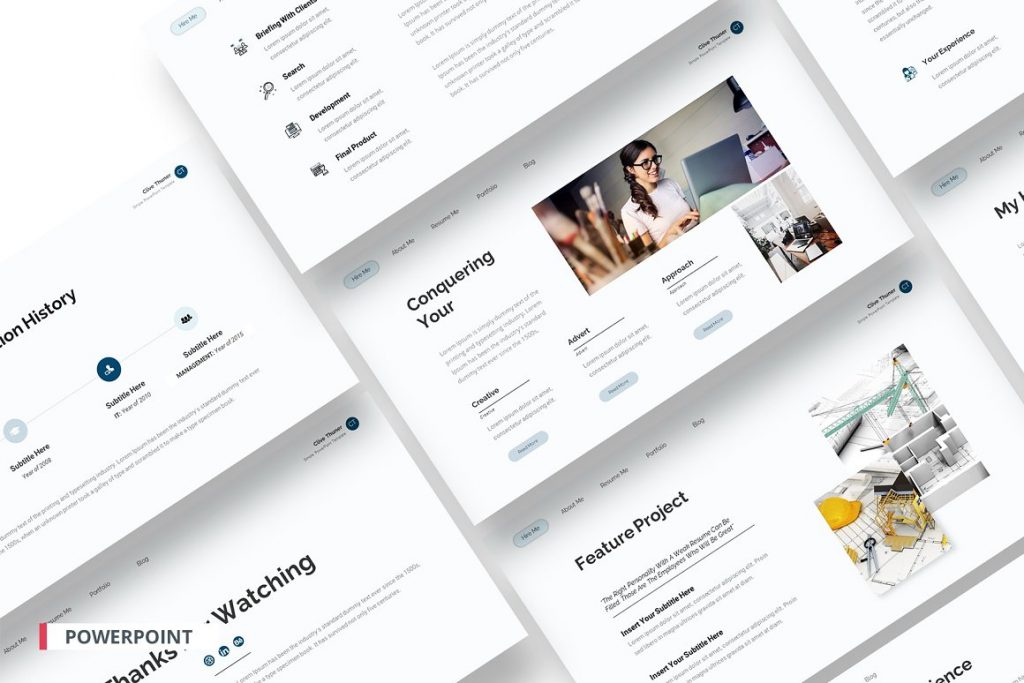 If you're looking to make a strong professional impact, go with this Clive Thuner Resume Powerpoint Template. It has a very clean, formal look that is perfect for your next big presentation.
Unique Slides: 30
File Types: .PPT .PPTX
Price: Premium
#8 Resume – Powerpoint Template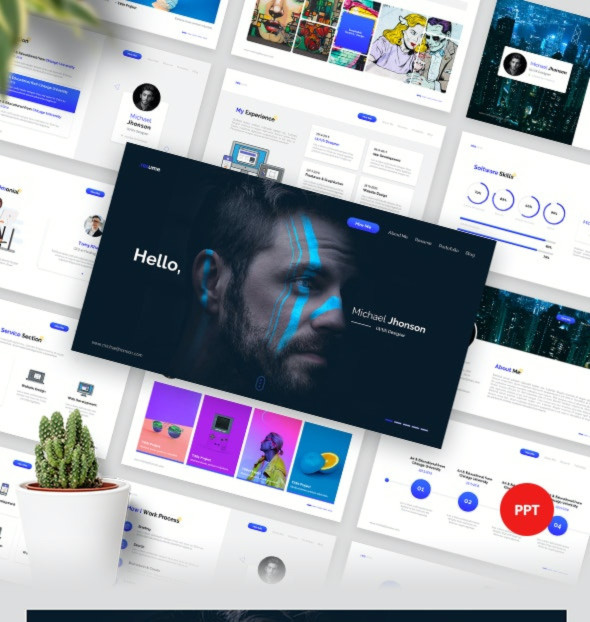 This Presentation Template can be used for a variety of purposes, such as: Business, Creative Studio, Agency, Company Profile, Corporate, Photography, and also can be used for Portfolio.
This Presentation Template contains Modern, Elegant, creative, Professional, and unique layouts.
Unique Slides: 25
File Types: .PPTX
Price: Premium
#9 Resume Web Developer & UX/UI Designer Powerpoint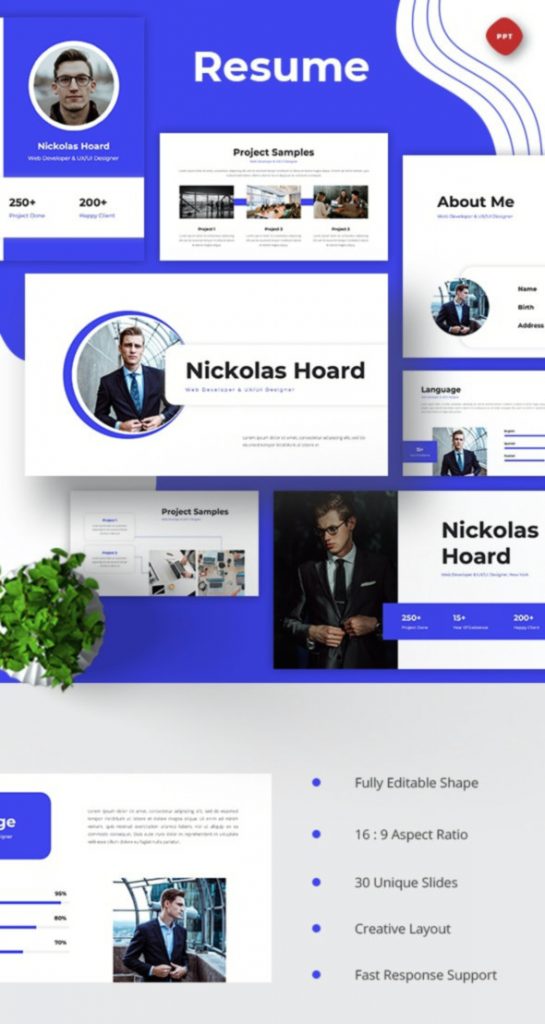 Resume Web Developer & UX/UI Designer Powerpoint contains 30 unique creative slides, it has modern layouts based on master slides, and all of the slides are 100% fully editable.
Unique Slides: 30
File Types: .PPTX
Price: Premium
#10 Atery Resume CV Powerpoint Template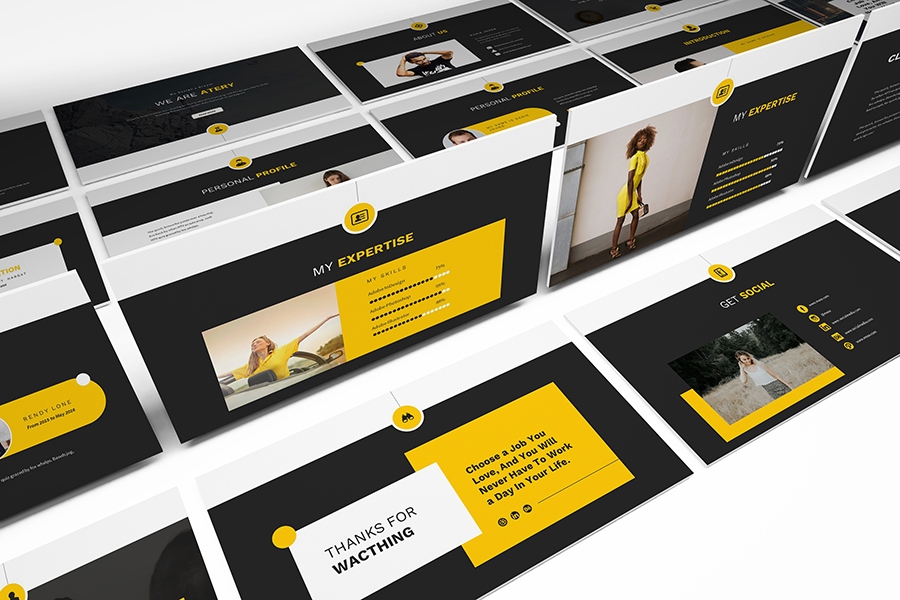 Atery Resume CV Powerpoint Template for your Resume or CV design template. The creative and professional design makes your resume stand out, with a simple, clean, and minimalist design concept. for a high-quality resume presentation template.
Unique Slides: 30
File Types: .PPT .PPTX
Price: Premium
#11 Rеsumе Powerpoint
Rеsumе Powerpoint is a professional slide for your presentation. It will help you create the best self-introduction presentation. Don't spend time for searches of the presentations, download this professional template and the rest of the time spent on preparation of your speech!
Unique Slides: 19
File Types: .PPTX
Price: Premium
#12 JSON – About Me PowerPoint Template for UX Designer & Developer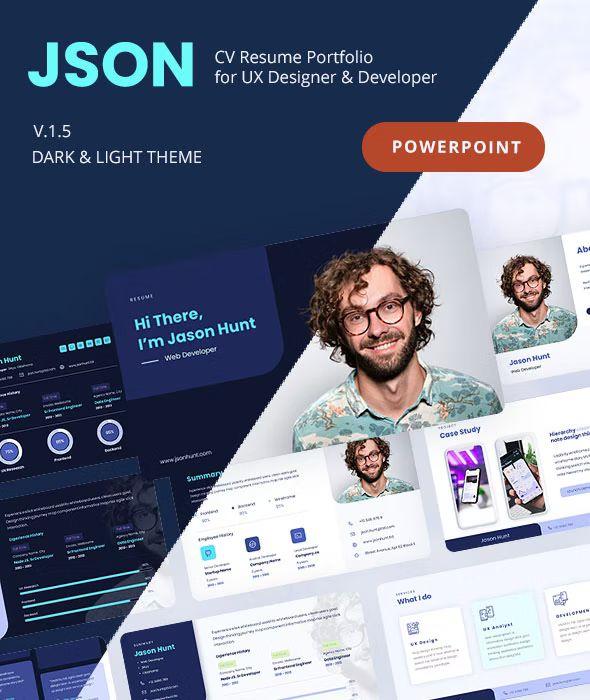 The JSON PPT template is s stunning presentation template for UX designers and developers. It's beautifully crafted with a modern and elegant design layout. It has 24 unique slides including a dark and light theme.
Unique Slides: 24
File Types: .PPTX
Price: Premium
#13 Resume Presentation Template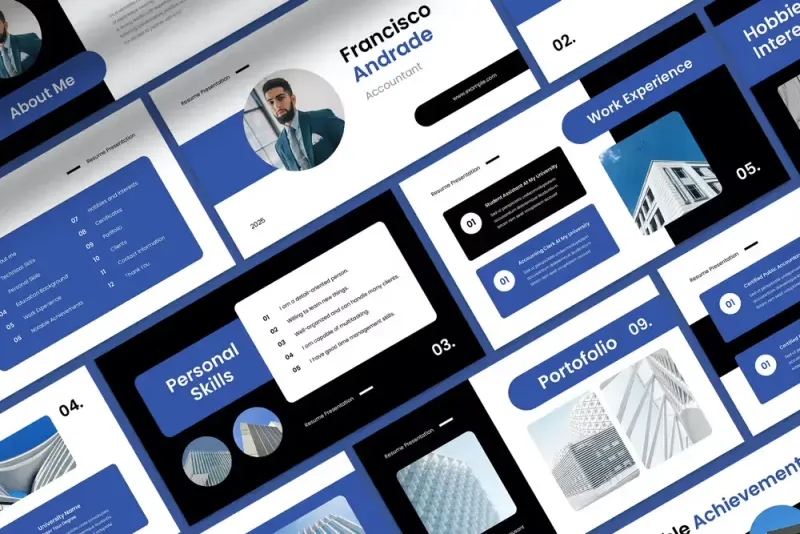 The Resume Presentation template is a sophisticated introduction slide design for business speech. It features a blue color scheme and 20 modern design layouts. The template is available in PowerPoint and Keynote.
How do you think about these best self introduction PPT templates?
Share them below.
Thank you for visiting Pro Template Market and reading this article! We highly appreciate it! Now you might want to get more free PPT templates.
Using a Mac? Check our pick of the best self introduction templates for Keynote
Disclosure: This page contains external affiliate links that may result in us receiving a commission if you choose to purchase the mentioned product. The opinions on this page are our own and we don't receive additional bonus for positive reviews.