Searching for the best free Notion habit tracker template to start your new life? In this article, we'll discuss the best free habit tracker notion template on the market.
On average, it takes more than 2 months before a new behavior becomes automatic — 66 days to be exact.

How Long Does it Actually Take to Form a New Habit?
Build new habits is not easy. There are many articles talking about how to build new habits, but they never give you a habit tracker tool to track it. If you really want to build a new habit, the most important thing is to put it into practice. Fortunately,in this article, we will introduce 5 best habit tracker.
Best Free Notion Habit Tracker Template 2021
1. Auto Habits Notion Template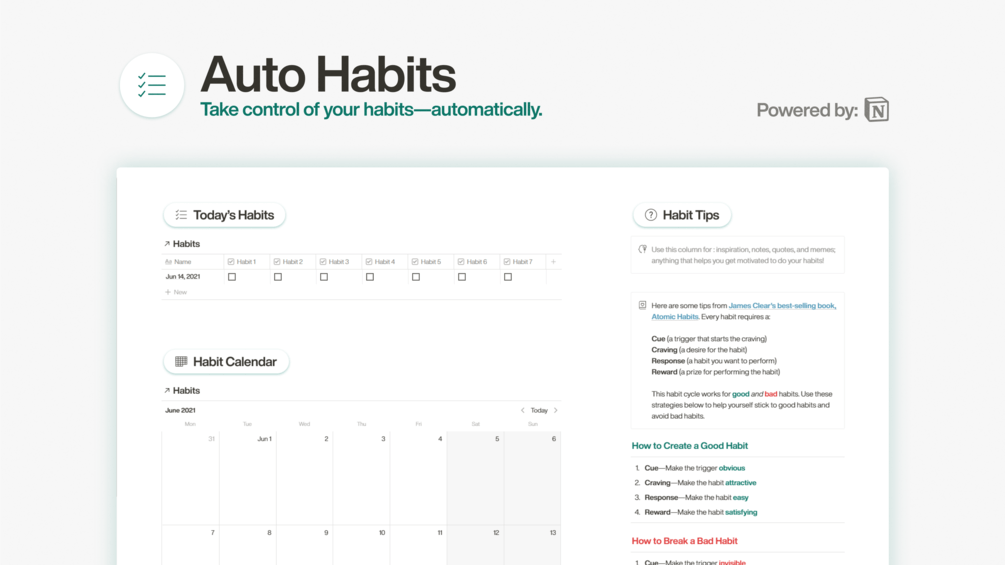 Minimal, but not simple. This free single-page habits tracker enables you to track up to 7 habits in Notion. This template doesn't require much setup to using, what you need to do is just duplicate it and change the habits name to your own!
You can even incorporate Auto Habits into your current dashboard/operating system.
2. Daily Habit tracker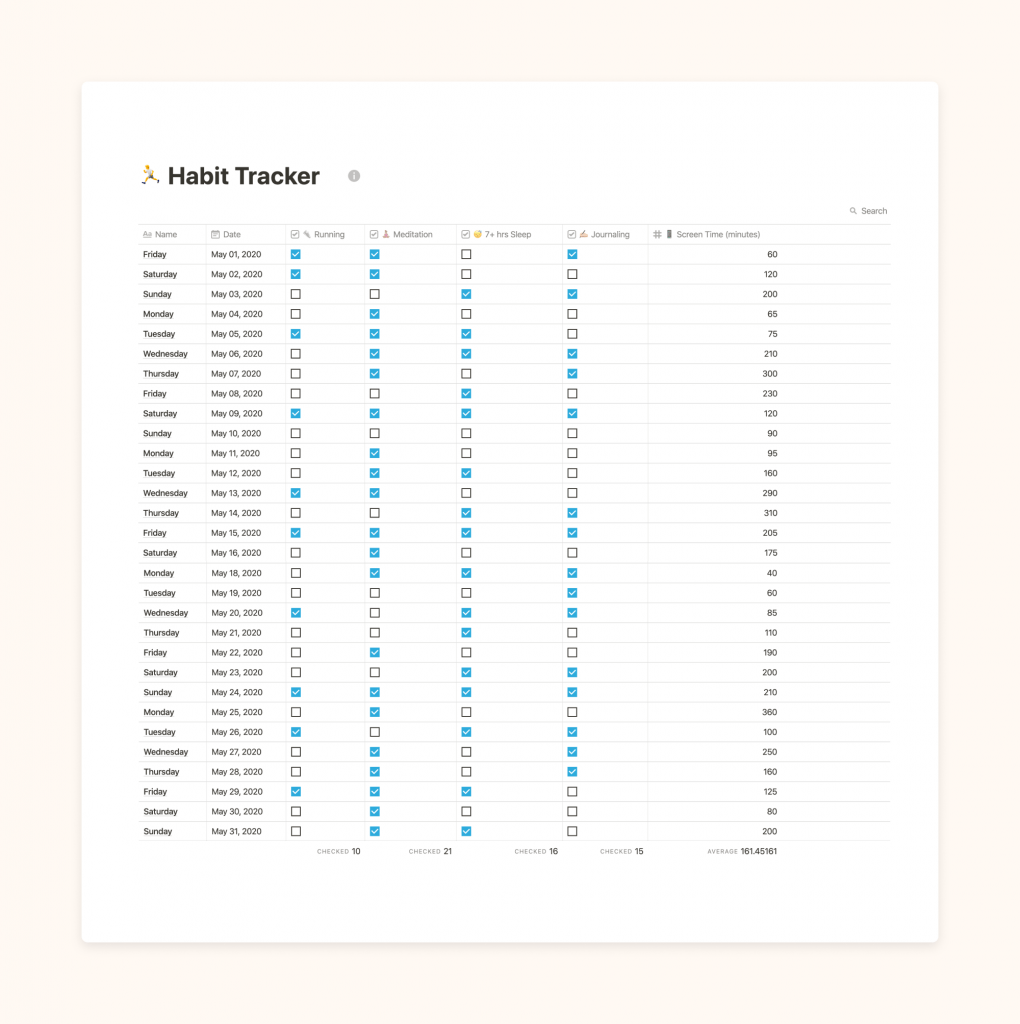 This minimalist template is created by Notion. How to use it:
Replace the columns with activities you'd like to track on a daily basis.
Add a new row at the top for every day to keep yourself accountable!
3. Monthly Habit Tracker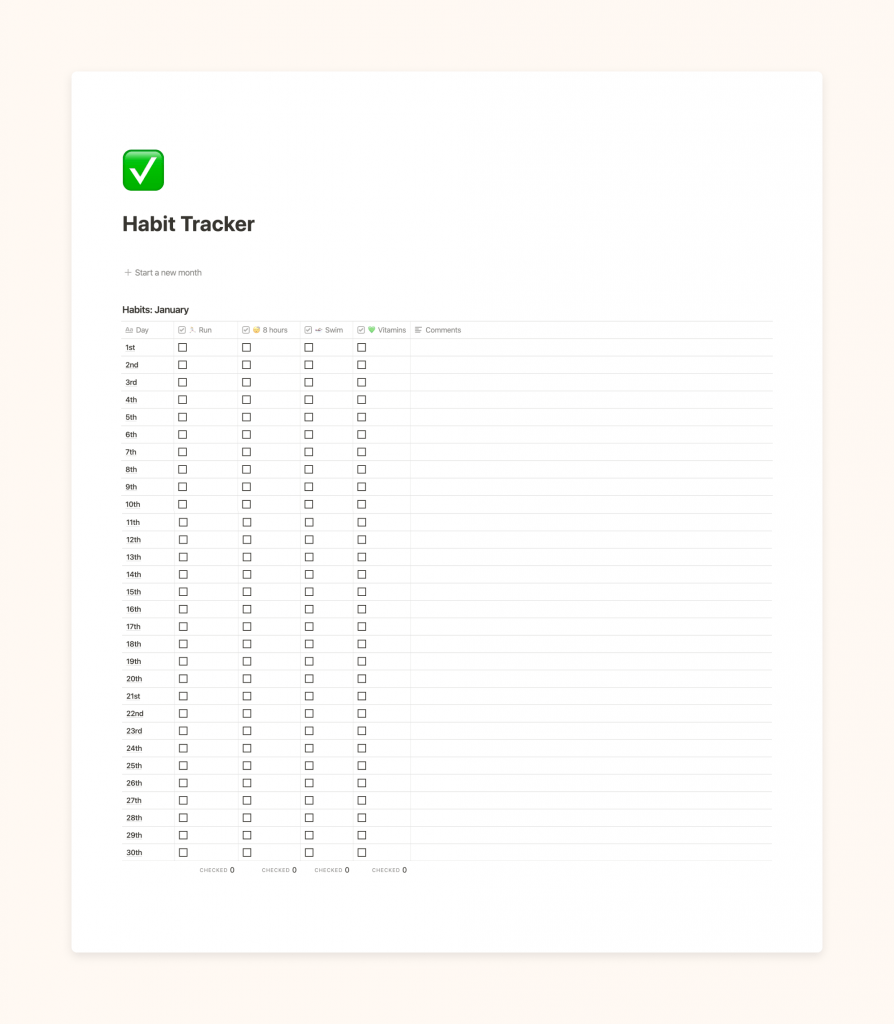 Different from the previous template, Monthly Habit Tracker allow you track habit monthly. When the month is over, drag the table into the archive and click Start a new month.
4. Habit tracking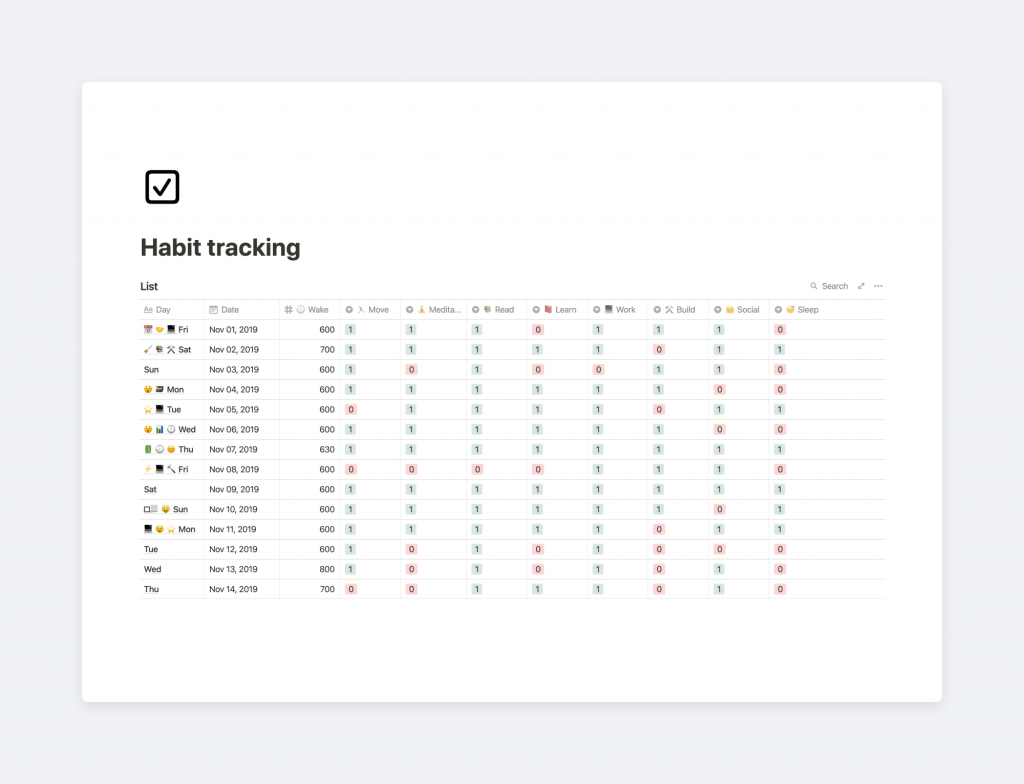 A one-page habit tracking tool that you can access your habit tracking from browser, phone, and desktop.
This template using "1" (done) vs "0" (missed) tagging method to check on habit, you can also use the checkbox to track.
5. Habit tracker in One Place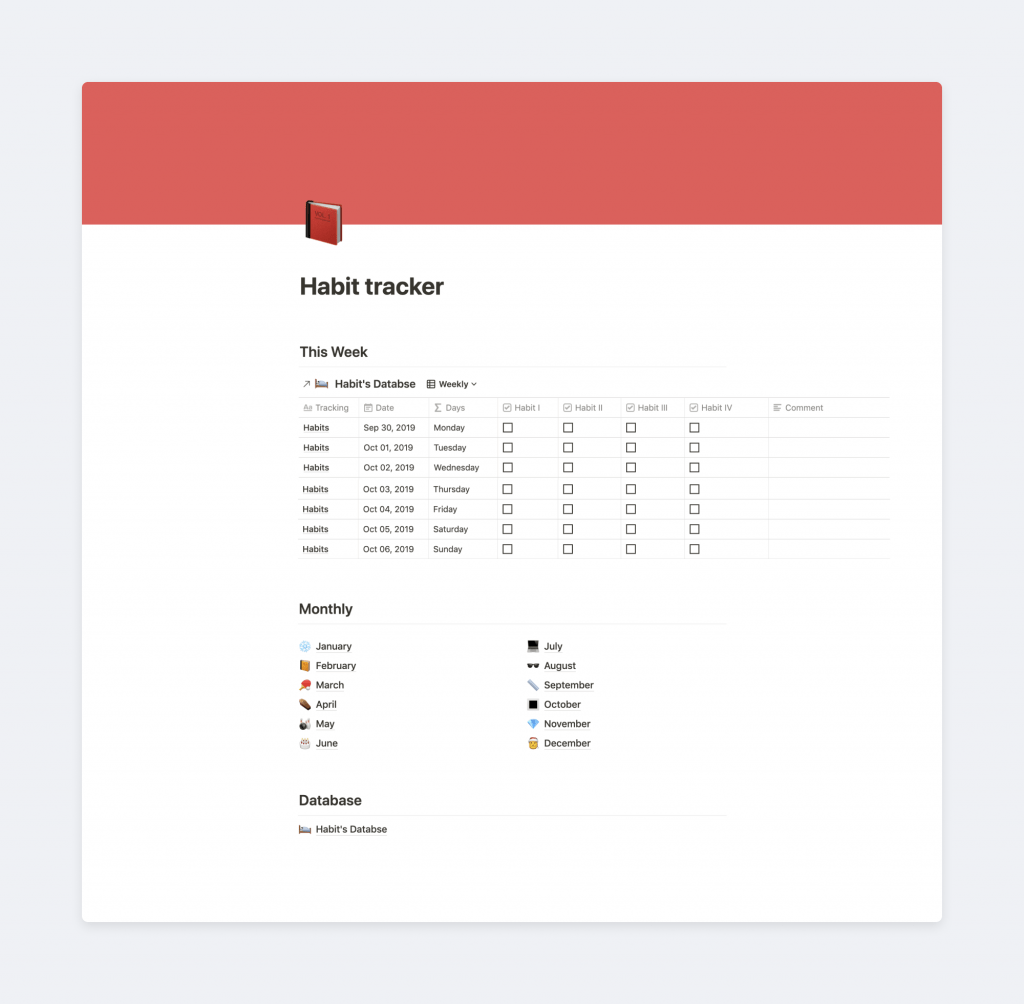 This template is created by Vitor Rodrigues, it can help you to track your daily, weekly and monthly habits in one place.
6. Habit Tracker by elliegons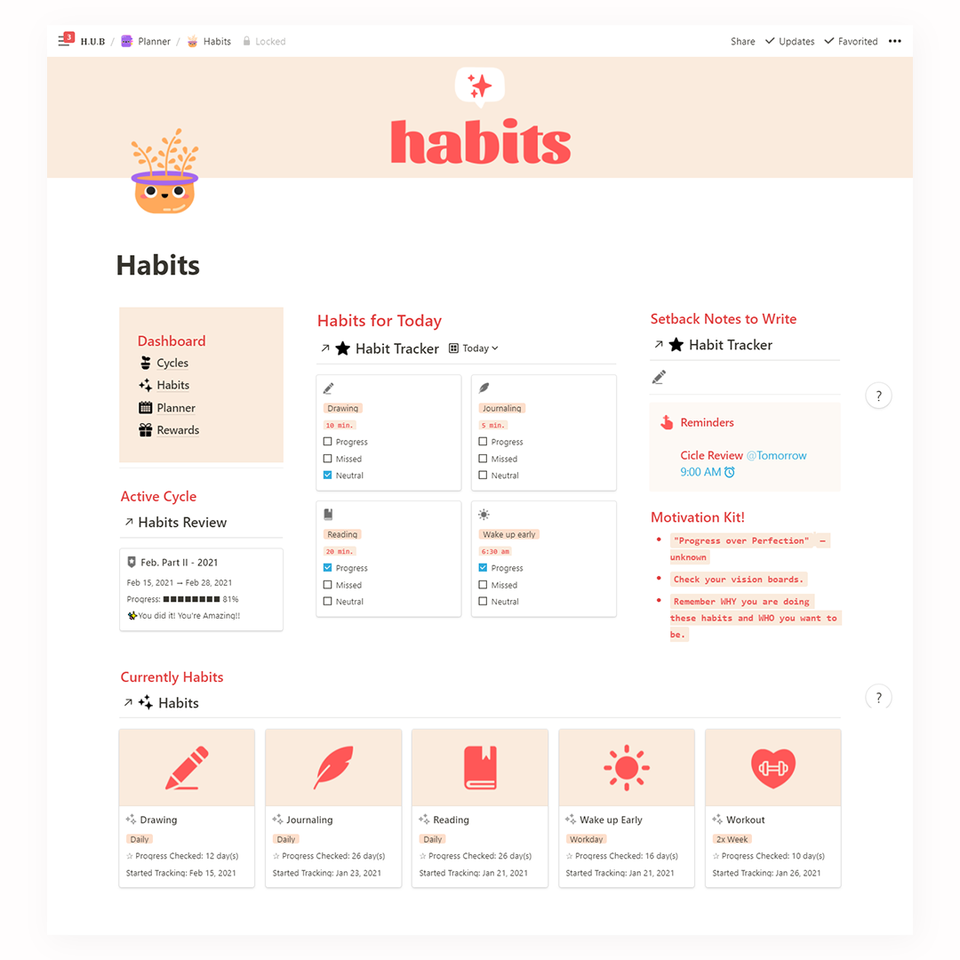 This aesthetic habit tracker template is inspired by an amazing habit tracker system from Thomas Frank. It's well thought out and well executed, and allows you to track your habit in a whole new way.
Related: